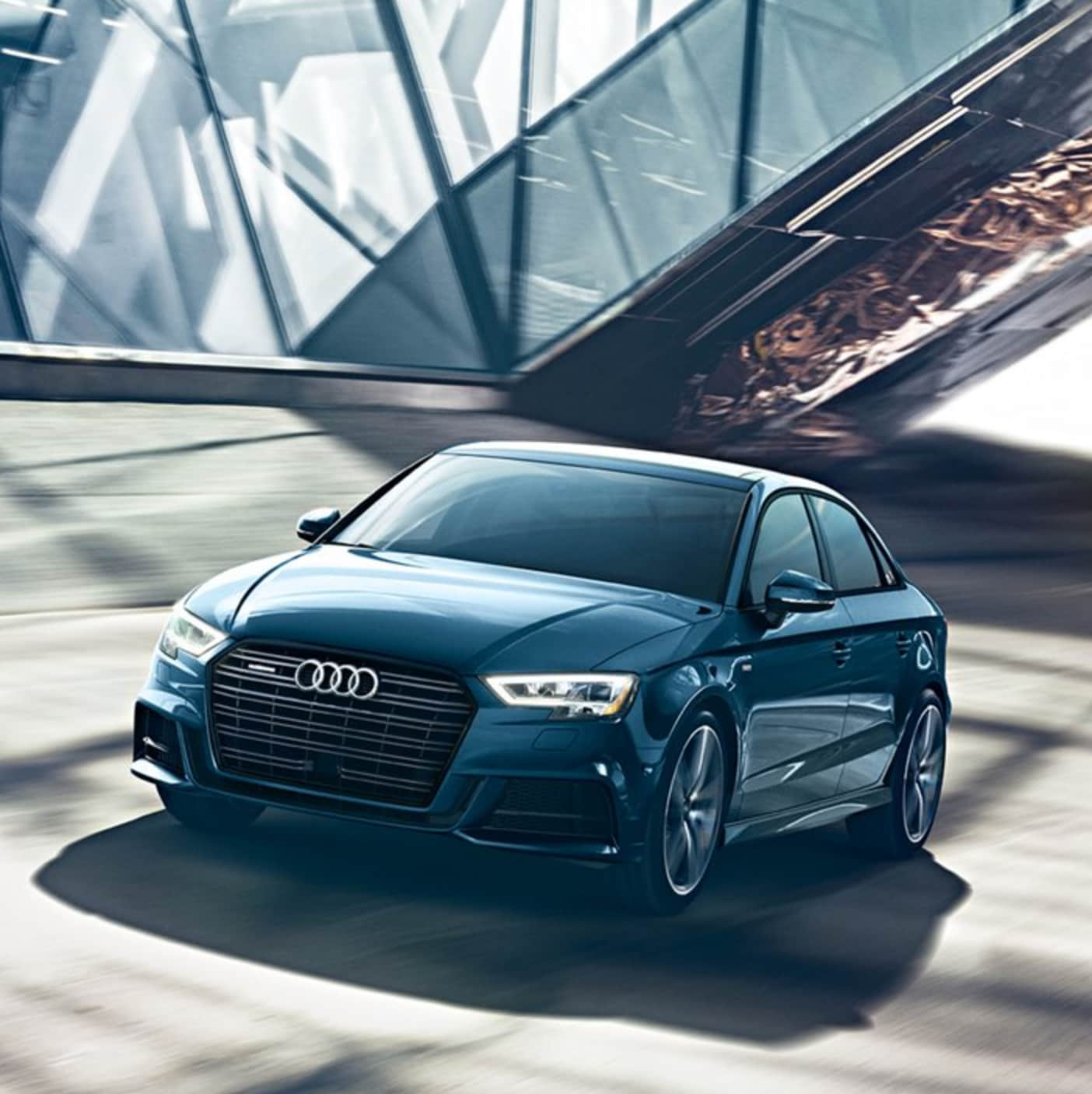 Those who are in the midst of tracking down the best Audi A3 that New Jersey has to offer are not always able to find the dealership that is best for them. Enter DCH Millburn Audi, a Lithia Motors dealership. We provide new Audi coupes and convertibles, SUV crossovers, sedans and sportbacks (as well as pre-owned vehicles that include other models!) at prices that our customers can readily afford.
In addition to providing an affordable and varied selection, we also offer access to a team full of professionals who are highly trained providing the best-in-class service in New Jersey. This combination is what allows us to stand alone and that is why we are the go-to dealership for an Audi (like the Audi A3!) in New Jersey.
Offering The Full Audi Experience
At DCH Millburn Audi, we do not look to just place our customers inside of a new or used Audi. We aim to replicate every aspect of the entire Audi experience. Our team is here to emulate the Audi ethos in every possible way. That means taking the time to get to know more about the personal needs of our customers and remaining dedicated to providing them with the top of the line vehicles.
Our commitment to excellence is second to none, and that is why so many customers in the area are happy to do business with us over and over again. When you have a resource like DCH Millburn Audi in your back pocket, it would be foolish for you to choose any other dealership but ours.
All of the Latest Models Are Available Here
We know that every customer is going to have different likes and dislikes when it comes time to shop for an Audi A3 in New Jersey. DCH Millburn Audi knows precisely where you are coming from and that is why all of the latest makes and models are available under our roof. No matter what your financial obligations may be, we are going to have a vehicle that fits the bill of your wants and needs.
The plethora of new and used options that we have to select from ensures that you are always able to find the perfect Audi A3 for your needs. With our certified pre-owned models, our customers can receive the proper level of quality assurance at a price that is easily affordable for any budget.
Reliable Assistance
Do you need some assistance when it comes to deciding on a financial plan for the purchase? Are you looking for a dealership that is willing to offer continuous service and maintenance assistance? If so, our dealership is undoubtedly the place to be. We provide reliable support to all of our customers so that no mistakes are being made.
The attention to detail that we can provide here at DCH Millburn Audi is simply too great to ignore. We are proud to offer our customers a level of service that correctly aligns with the name that Audi has built for themselves as a top of the line company. All of our vehicles are serviced, maintained and inspected by technicians who take their craft seriously. You can always receive the assistance that you need here.