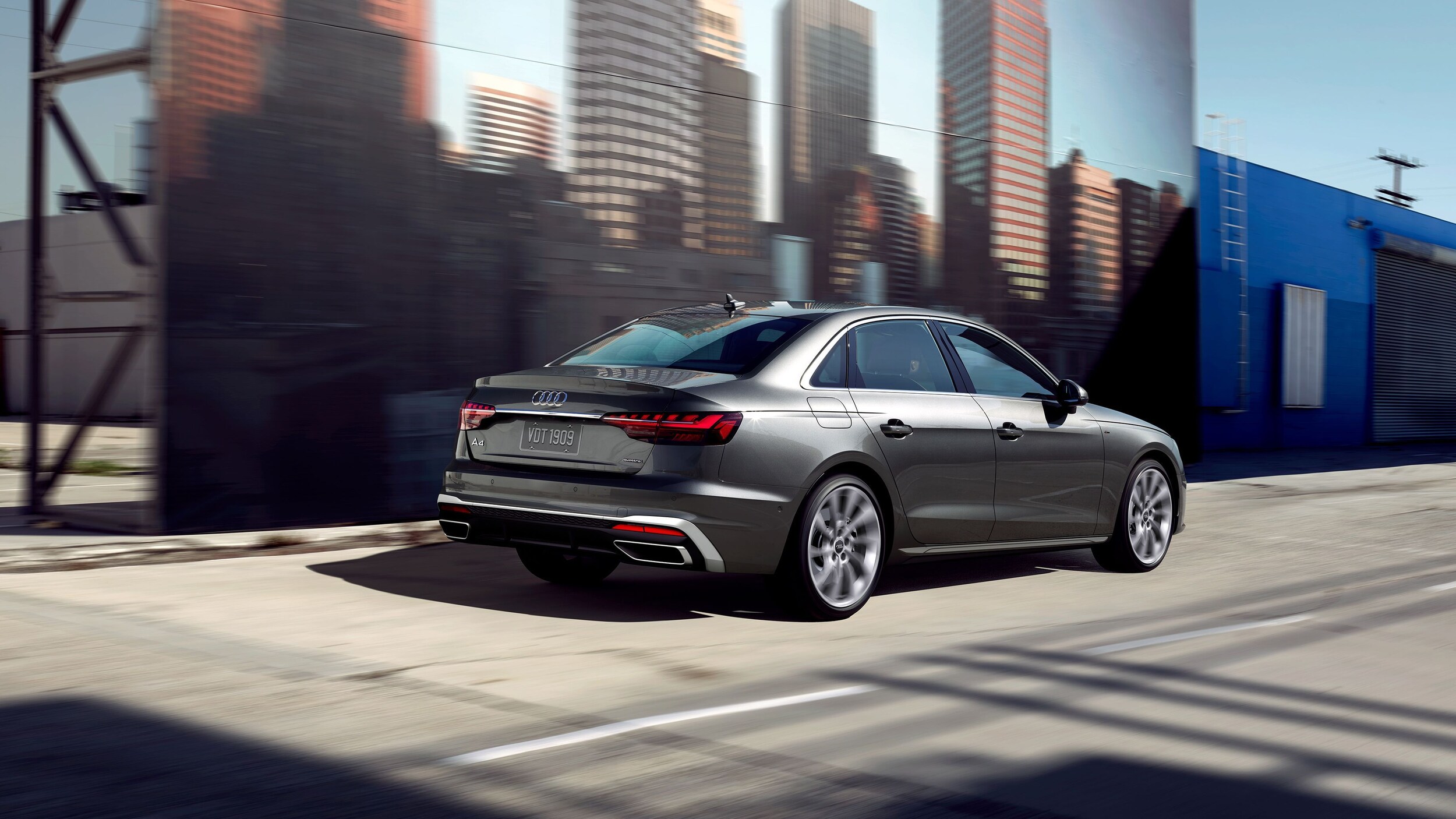 Why Choose The Audi A4?
The Audi A4 is the best luxury car for the money. It is comfortable, enjoyable and efficient. The interior features a typical Audi luxury experience, with intuitive technology and fine trimming. When looking for a car at this price point (starting at $37,400), the Audi A4 is hard to beat. Don't just listen to us, see what the experts say.
The Best Place To Get An Audi A4 in New Jersey
While you may have heard about all of the assistance that DCH Millburn Audi has to offer, there is a significant difference between hearing about what we can do for you and seeing it for yourself. When you walk into our facilities, you will notice this difference almost immediately.
The level of service that we have to offer here is difficult to match. Choosing a dealership to place you in your preferred Audi A4 in New Jersey does not have to be a challenge when you come to us and allow our team to provide you with the smoothest sailing possible.
Speak To Our Awesome Team Members
The DCH Millburn Audi team is on hand and ready to handle any of the questions that you may have about the purchase. We will walk you through the showroom (virtual or in person) and offer the necessary background on each vehicle that is available. This allows us to explain the pros and cons of each selection and ensures that you are making a decision that is adequately researched.
We understand that our customers do not always have the time or energy to handle the research process by themselves. Our team does all of the necessary legwork so that you can be sure of the purchase that you are making without having to dedicate a significant portion of their resources to the process.
You are able to purchase the car in any fashion that you please. We now have options for a virtual showroom, where the entire purchase can be done online, and we create a contactless experience, delivering your Audi At Your Door, picking up the car curbside, or visiting our CDC Complaint showroom.
Answering All Of Your Questions
DCH Millburn Audi understands that you are going to have a multitude of questions and we are here to respond to all of them promptly. Whether you need further instruction when it comes to the financial decisions that must be made or you need more background on the makes and models that have caught your eye, our experienced customer representatives can help.
In fact, we urge all of our customers to ask the questions that are on their mind as soon as they give us a call or walk through our doors. Building a long-term relationship with our clientele is just one of our many objectives. It all starts by allowing our customers to enjoy the level of transparency that they expect when they are shopping for an Audi A4 in New Jersey.
Service Center
Our service center allows us to stand alone when it comes time to pinpoint the best dealership for your Audi A4 purchase in New Jersey. While you may have an auto shop in your neighborhood that you are comfortable with, they are no match for the exceptional service that we provide. Your vehicle will be serviced by experienced technicians with access to the best equipment available.
Replacement parts for audi a4 New Jersey are offered at a moment's notice, and any repairs and maintenance that need to take place can be handled quickly. We know that it is crucially important for our customers to remain on the road for as long as possible. Our clientele cannot afford to become immobile for extended periods of time, and this is something that we gladly bear in mind when we are working alongside you.