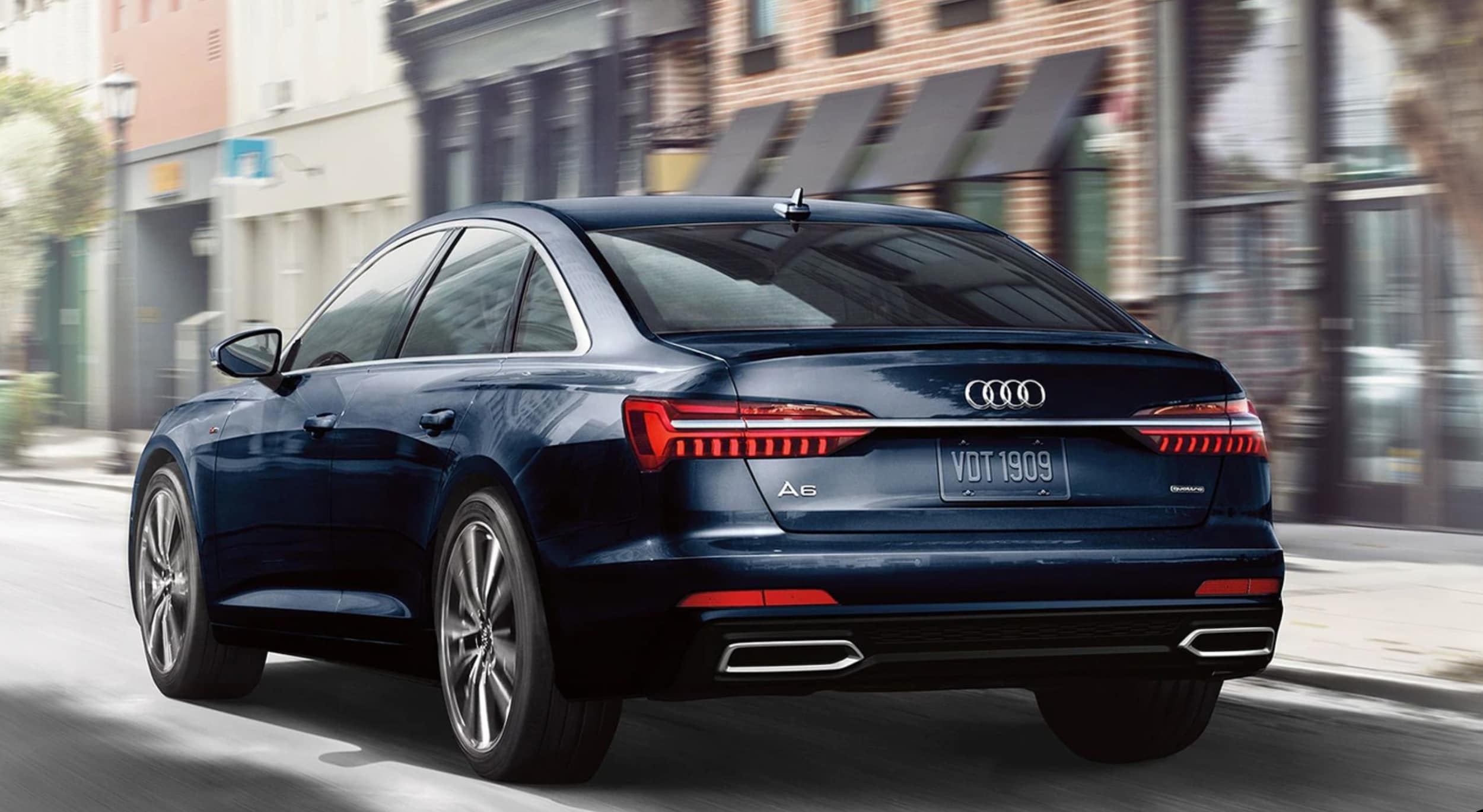 The average Audi driver is a young and confident persona who values their ambition and unique life perspectives. They spend their money wisely and value quality over a cheaper but less satisfying life. They enjoy knowing the world's latest trends and will rarely pass up a good opportunity for self-improvement. It is common for Audi drivers to upgrade their cars to the latest and most comfortable Audi release or revise their purchase agreement to benefit their financial plan.
What is there to love about the Audi A6?
The Audi A6 has a stylish exterior with a luxurious interior to match. The dashboard has outstanding technology with stunning visuals for a premium and relaxing ride. We can attest to its powerful engine and transmission, making it a favorite for the young driver who wants the car's power to match its price and looks.
Fuel economy
The Audi A6 has solid fuel economy for its powerful drive to match powerful comparatives for the Mercedes and BMW brands. 
The question is should you buy a brand new Audi A6 or get one of the Audi A6 lease deals in NJ?
Why you should lease the Audi A6
Some people are intimidated by the leasing option because they do not understand the benefits. We make it easy for you by breaking down the financial and lifestyle benefits of our leasing program.
Affordability
Leasing a brand new car has obvious financial advantages to most people. The monthly payments are as affordable as any other car, which means you get to enjoy a more stylish and comfortable ride at the same price as cheaper alternatives. We can discuss the details of your lease and arrange a financing plan that matches your pocket and favors you in the end despite the depreciation rate. The new, used car lease is also a better pick if you do not want to deal with extended warranties and maintenance fees.
Reliability
The brand new car is undoubtedly reliable because you will be its first driver. It is better to sign a leasing contract over the purchase agreement because you can exchange it for a better one as soon as you feel any wear or tear.
DCH Millburn Audi makes it easy for you to get an Audi A6 with flexible affordability. Some people do not want to lease a new car because they want the car's feel without the spiked monthly fees.
Brand new cars depreciate by up to 20% after the first year and less swiftly than used cars. You are on the positive end if you buy a used car with a reasonably sustainable working condition.
We know you do not want a car that is too old or has expensive repair issues. Our dealership inspects all cars and ensures they are in excellent condition before putting them out for sale. We encourage you to check out our Audi A6 stock details and arrange a date to come and shop around for different cars to match your budget, style, and driving program.
Make an Inquiry