Audi Car Dealers in New Jersey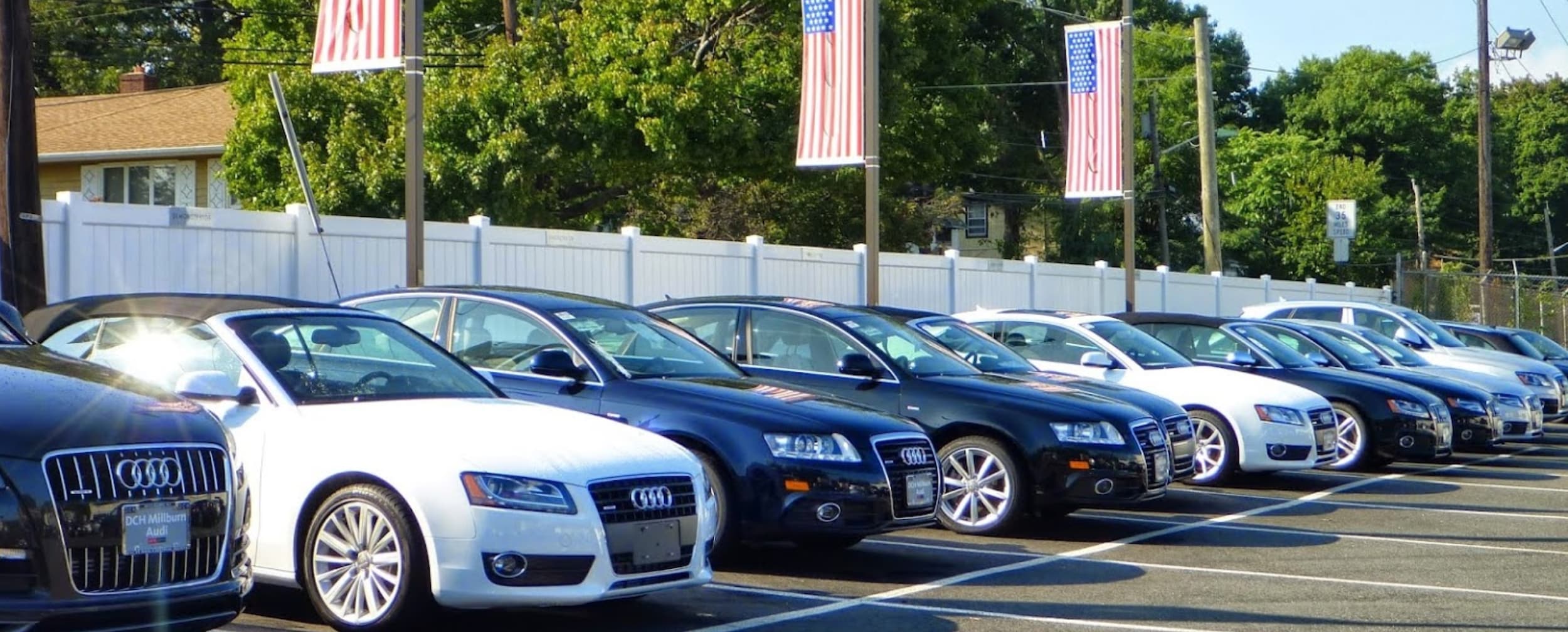 Buying a car is a significant event in everyone's life and deserves the right amount of homework so you can make the most of your money. What does this mean if you want to buy an Audi? You deserve to buy your new or used car from a dealer who appreciates your love for luxury and quality and has the right programs and services to give the best sales deals, services, and parts. Millburn Audi has an association with a Fortune-500 company and extends its high-quality services to all client interactions.
Signs of a great Audi dealer
Solid business
The business must have contextual proof of its seriousness and endurance in business. This situation will usually show up as good reviews from past clients, interactions with other admirable businesses, and a long history of growing and expanding in the same niche.
Our Audi car dealers in New Jersey know how to survive rough times because we create plans to weather us through the roughest storms. We also hire trained and qualified employees to accomplish our target goals and retain the best employees with incentives to aid the overall company growth. Additionally, we know what Audi car customers in New Jersey expect of us and constantly shift our marketing plan to reflect their desires.
Visionary leadership
The most critical and apparent quality of a great dealership is its team of successful leaders. These small groups of people carry forward the business with a clear vision to serve their customers' interests. As stated above, our business is part of the Lithia Fortune-500 company and thrives on the best leadership to make the most of its business. You can trust our team to know what is in the inventory and the current market status and strategies that will have a win-win situation for the clients and ourselves.
Strong feedback reporting platform
All companies and businesses have one or two negative feedback due to the past poor performance of staff or system. The difference between a great dealership and a standard one is that the latter does not take care of their client's concerns. Our firm has a lengthy history in the industry, and we know that sometimes it takes an outside eye to streamline the business's operations.
We value client feedback and put together good practices to improve on areas of concern. Therefore, we welcome feedback after transactions and encourage clients to communicate their wishes through the sales personnel or the primary customer support department.
Most dealers learn to succeed through several trial and error processes. We did our fair share of trial and error at the start of the business and can now swiftly take action to give clients the best possible experiences. Check out our inventory of new or used cars online, or book a service appointment through the site for immediate communication. Our contact lines are open at all working hours on weekdays and weekends for faster consultation and queries. (Sales: 888-378-7609 / Service: 866-403-2185/ Parts: 866-519-0871)