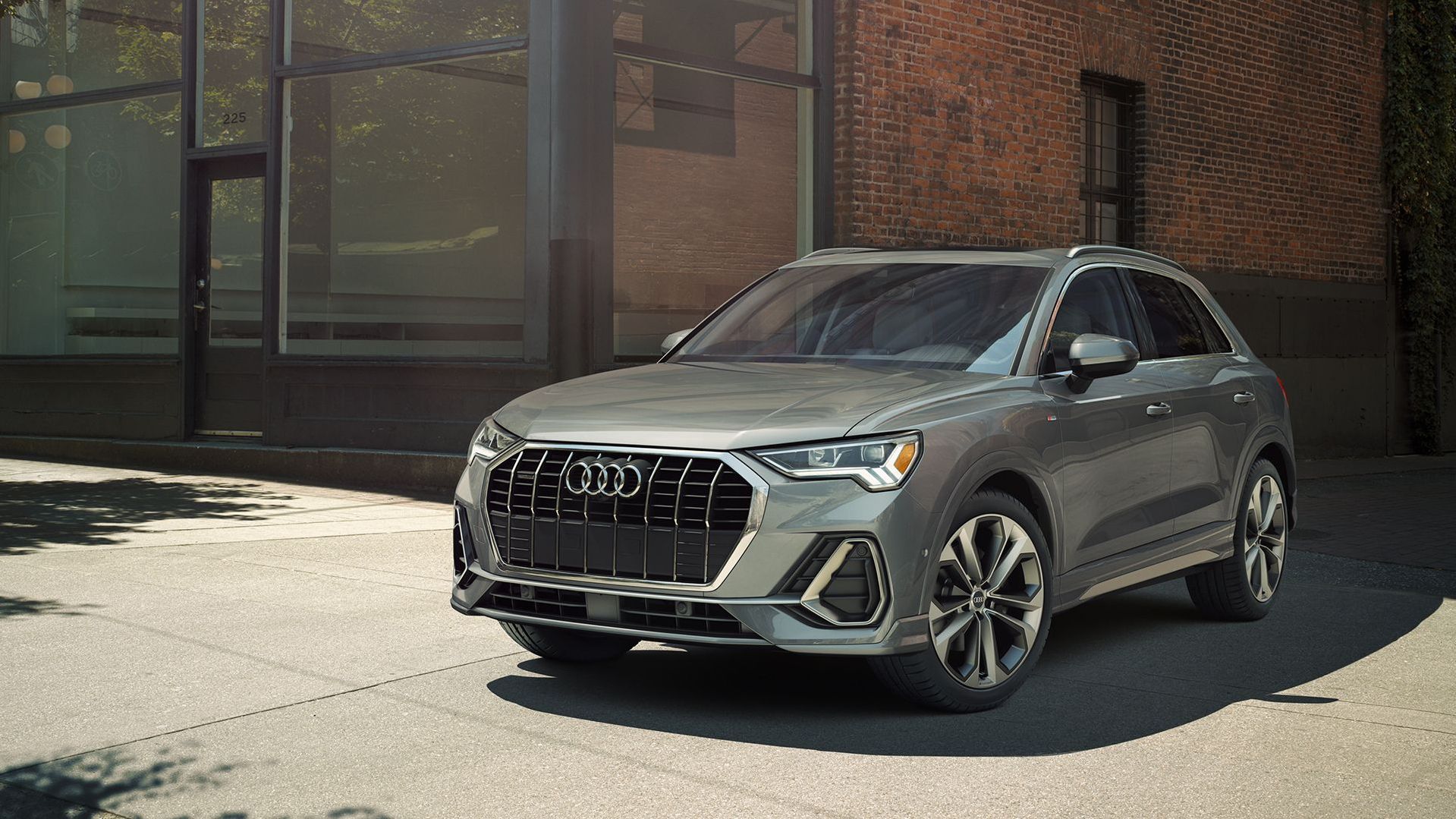 The Best Small SUV On The Market
The Audi Q3 provides the most bang for your buck in a small SUV. If you are looking for an affordable way to get an Audi, the Audi Q3 is your answer. The car is roomy for adults and a comfortable ride on the highway. The car provides sufficient power and has an amazing fuel economy. Audi Q3 drivers are fan-favorites and rave about the car that they are so loyal to.
New Jersey's Most Trusted Dealership
DCH Millburn Audi has become one of the most trusted Audi dealerships, and it is a prime location for those who are in search of a Q3 in the New Jersey area. We are one of the best luxury automobile dealerships that New Jersey has to offer and it is time that you found out firsthand why our service is unparalleled.
Wouldn't you like to receive assistance from a dealership that has been given one of the most prestigious awards that an Audi dealership in NJ can ever obtain? The Magna Society Award is only given to businesses that can prove their ability to go above and beyond to fulfil all customer service requirements.
Visiting DCH Millburn Audi for assistance with your Audi Q3 selection in the New Jersey area places you in a position to fulfil all of your objectives. That is why so many drivers choose our facilities.
Access To The Best Models
With our Audi inventory in NJ, visitors have unfettered access to the best models that money can buy. Whether you are in search of makes and models that are new or used, our inventory is going to contain any number of viable options. Best of all, no car is placed in front of our consumers without receiving the proper inspection first. You are never going to be left to wonder if the vehicles are going to meet your expectations because it is a given.
Awesome Deals
Our new and used vehicles are provided to the customers at prices that you will have to see to believe. The vast array of cars that we have to offer is only matched by the costs that we can provide. No matter what make or model you are in the market for, we have the deal for you. Be sure to speak to our team about the specials and promotions that are available.
Secure Financing
We understand that our customers are going to need access to the financing plans and agreements that work best for them. We have competitive offers when it comes to our loans, and every customer is given a chance to choose the financing agreement that works best for them. Our financing team is highly experienced in this regard, and we want to place you in the best vehicle for the best price.
Service and Repair Assistance
DCH Millburn Audi remains available to our customers even after the vehicle has been sold. No job is too large or small for our team to handle and when you come to us, the task is completed to the best of our ability in as short of an amount of time as possible.
Top of the line parts are used, and well-trained technicians perform repairs/maintenance for your audi q3 New Jersey. One of our primary goals is to keep your car in pristine running condition for as long as possible. Thanks to our rewards programs, you are also able to save a great deal of time and money on the repairs and maintenance that you are going to need.