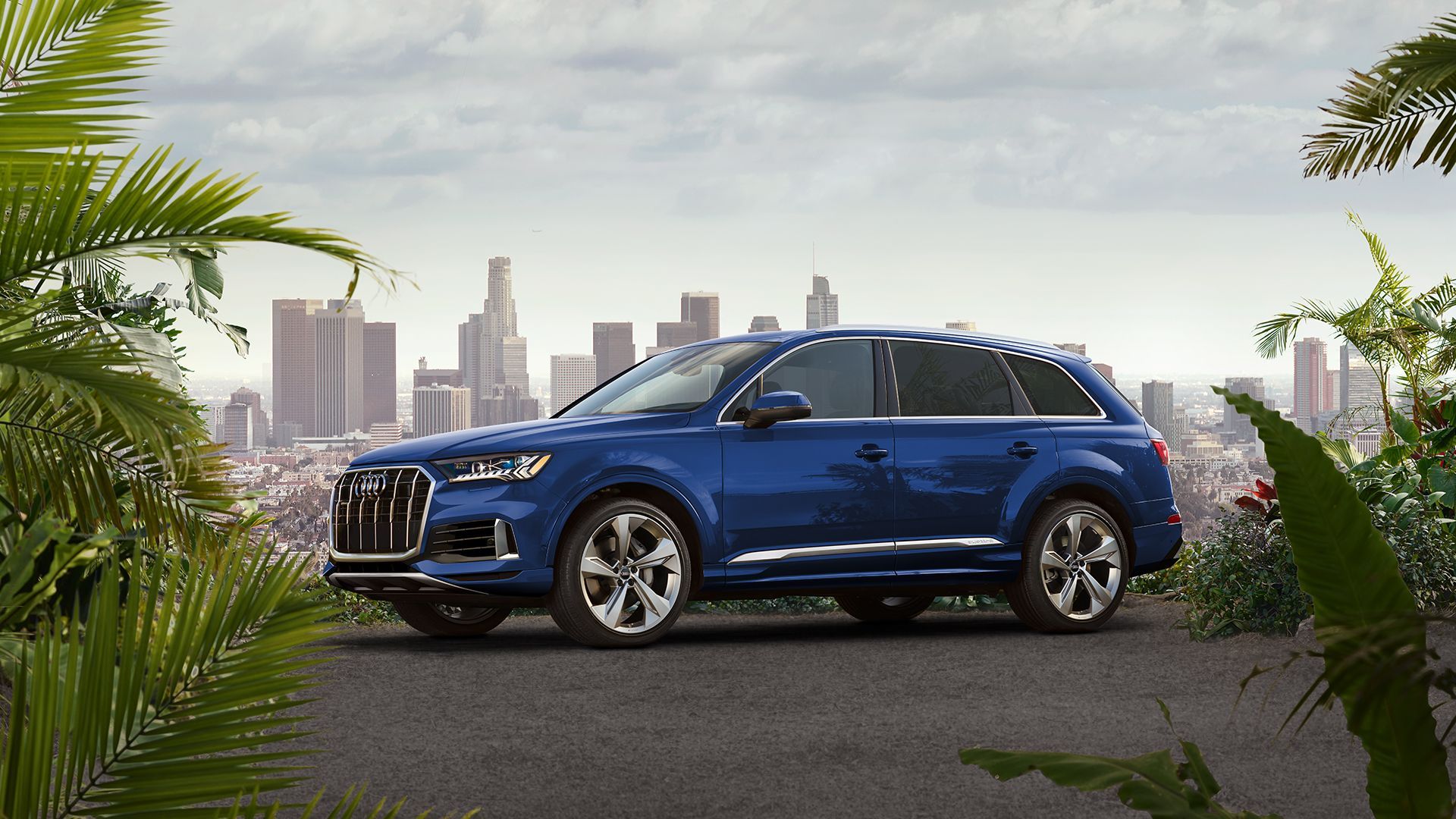 The King of the Three-Row Midsize SUVs
The Audi Q7 is the best three-row midsized SUV on the market today. With an updated styling for 2020, a new two-screen infotainment system, and more engine power, the Q7 has taken a stride in 2020 to bring the Q7 to the seat on the throne. The quality of the interior and exterior of this car is pristine. The best part, it rides amazing on any road surface and has nimble handling.
Best-In-Class Luxury Dealership
At DCH Millburn Audi, we know how hard it can be to find the right Audi Q7 in New Jersey. After all, every customer is going to have their own needs that need to be addressed, and this is something that we are well aware of.
That is why DCH Millburn Audi is your go-to location for an Audi Q7 in New Jersey. Our dealership stands alone, and it is high time that you took the time to learn more about the difference between us and all of the others.
Award Winning Service
Not too many dealerships can truthfully state that they have been given awards for the level of customer service that they provide. When you choose DCH Millburn Audi, you will receive access to some of the most exceptional service that the New Jersey area has to offer.
We are the proud recipients of the Elite Magna Society Award. This is an award that is only presented to the most beautiful Audi dealerships in all of the United States, and it is a testament to the great assistance that we provide. By meeting and exceeding Audi's business objectives, we have proven our candidacy for such a prestigious honor.
State of the Art Facilities
All it takes is one look at our facilities for our customers to realize that they are in for a top of the line car shopping experience. If you are looking for an Audi Q7 in New Jersey and you do not take the time to visit our facility, you are missing out on all of the benefits that we have to offer when it comes time to narrow down your decision.
Our employees are always on hand and ready to help. In addition to providing our customers with the highest level of satisfaction, the employees are also treated with the utmost level of respect. This creates an environment where the customer and employee can collaborate and come up with the best possible purchasing plan for the present and the future.
Well Reviewed
When you take a closer look at our customer testimonials, one thing becomes very obvious. We are one of the most well-reviewed dealerships in the state, and we are the top location for those who seek an Audi Q7 in New Jersey. Our customers always have a great experience with us, and they are not shy about letting the world know.
Isn't that what it is all about when you visit a dealership like ours? With a professional and courteous staff, state of the art facilities and various financing options, it is no secret why our dealership is so well reviewed.
That is why we have been able to remain in business for so many years. Instead of looking to meet the expectations of our customers when they visit our dealership, we aim to exceed them. Our team of pros handles every step of the purchasing process of your audi q7 New Jersey and you will never have to feel any of the guesswork that usually takes place in these instances.