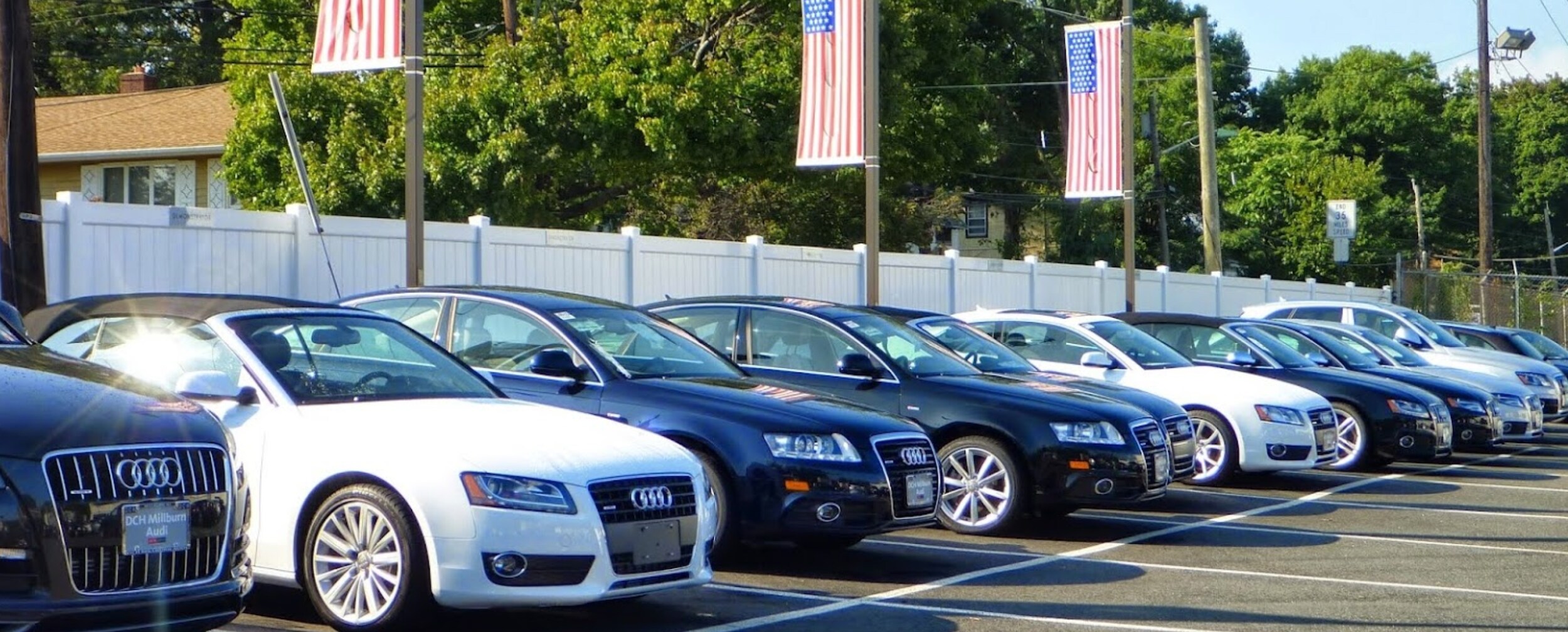 As you search for pre owned cars in NJ, keep DCH Millburn Audi in mind for a great deal on a used Audi. You'll find the perfect vehicle for your driving needs in our pre owned inventory, and as a bonus, you won't have any of the worries that come from buying a car from a private seller. Our dealership is committed to providing every customer with a positive experience when looking for a vehicle. You can avoid spending countless hours searching through car lots and dodging high-pressure salesmen by visiting our dealership at 2211 Millburn Ave.
6 Reasons To Buy Your Next Audi From Us
1. You'll sleep better at night knowing that the used car or SUV you purchase comes with a warranty. You may think that you've found the perfect deal on a used vehicle from a private listing when in fact, you could be in danger of buying a lemon that will leave you with no protection if something goes wrong soon after buying your car. Read about our used vehicle warranties offered with every pre-owned vehicle from DCH Millburn Audi.
2. If you don't have a lot of time to drive around looking at pre owned cars in NJ, our dealership can bring your test drive to you and provide concierge services we like to call Audi At Your Door. If you like the vehicle you test drive, we can appraise your trade-in virtually, do all of the paperwork remotely, and deliver your Audi to you with keys in-hand.
3. You'll find many low mileage Audi models for sale at DCH Millburn Audi- vehicles with less than 30k miles on the odometer and some with less than 20k. Let us know what you're looking for when you call our sales team at 888-378-7609 and we'll source your pre-owned Audi for you.
4. When you choose a Certified Pre-Owned Audi, you'll have access to a line of vehicles that have been thoroughly safety and performance tested through our rigorous 300+ point inspection process. Knowing that your next vehicle has been gone over from bumper to bumper will give you confidence to take your pre-owned Audi to any destination, near or far.
5. Our dealership can service your Audi for you when it's time for routine maintenance or repairs. With our concierge service, all you need to do is give us a call and we'll pick up your vehicle and have it delivered when we're through.
6. Use our website's car finder tool to specify your desired car, truck, or SUV and submit the information to us for matching. When we locate vehicles that align with your search profile, you'll receive automatic messages with photos and additional information.
Check with DCH Millburn Audi first when you're searching pre owned cars in NJ. We'll provide you with the best value from among local dealers, a warranty with your purchase, and numerous perks when you become a customer at our dealership. Reach us by phone at 888-378-7609 or shop on our website to see used Audi models.