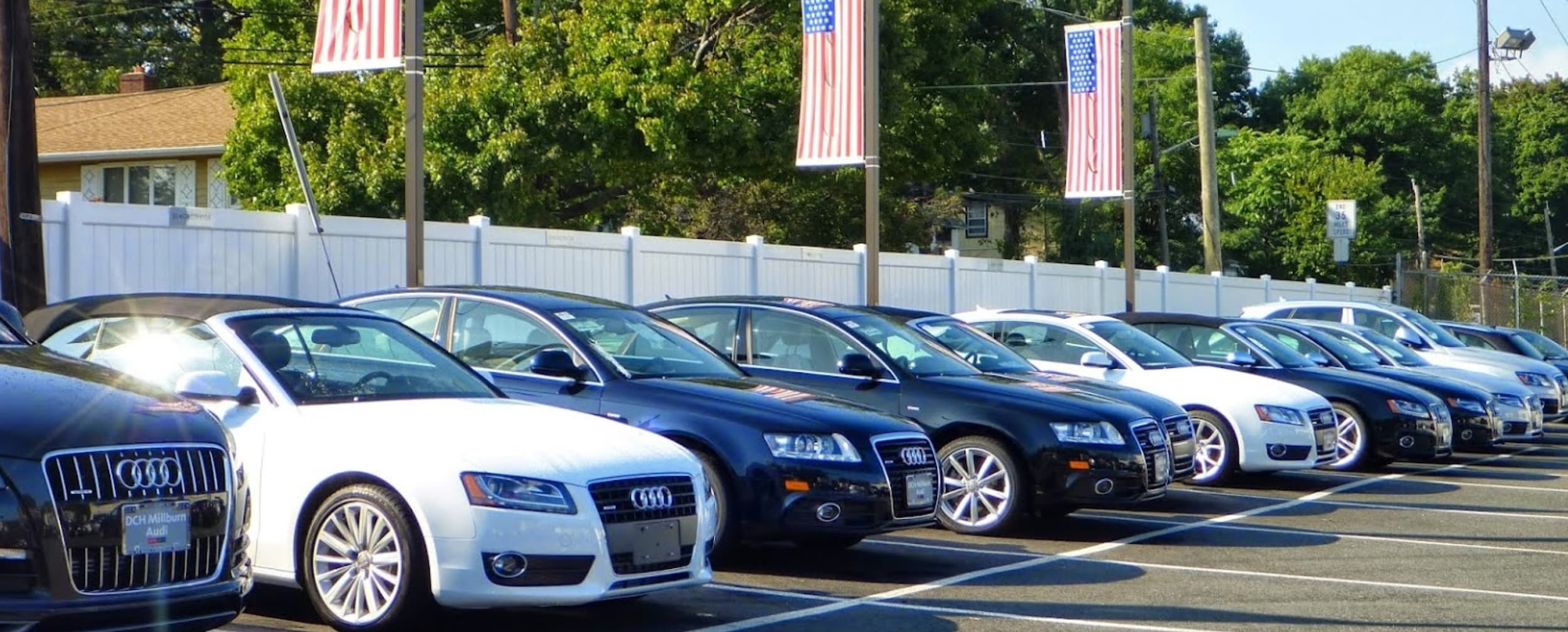 DCH Millburn Audi is not only one of the most respected used Audi dealers in NJ - we're also highly committed to meeting your needs when you're looking for a used Audi. We understand how challenging it can be to find a used vehicle that hasn't been driven into the ground or abused and refurbished to look like it's new. We can offer you a better customer experience when you're shopping around for a used or certified pre-owned Audi. Browse our used inventory online to find your next vehicle, then get in touch with us if you have any questions- we're here to make the entire process smooth and hassle-free.
5 Compelling Reasons To Work With DCH Audi vs. Other Used Audi Dealers in NJ
1. DCH Millburn Audi is your place for a premium online shopping experience. Everything we do is to ensure you are able to find and purchase your dream Audi and to make buying a used vehicle more enjoyable. With our unique program called Audi At Your Door, you can have your test drive brought to you, use our virtual services to have your trade-in appraised, handle all paperwork remotely, and even request that your vehicle be delivered to your door.
2. Every Certified Pre-Owned Audi we sell undergoes a rigorous 300+ point dealer inspection that guarantees the condition of your vehicle. Our popular bumper to bumper safety and performance inspection is our way of demonstrating to our customers that we care about your driving experience after your Audi leaves the lot. More than 300 components are inspected during the process so that nothing is overlooked when you take possession of your next vehicle.
3. At DCH Millburn Audi, we have many used Audis with under 30k miles and some with under 20k miles. If you're seeking a low mileage Audi and have not been able to find one in your price range, we encourage you to plan a visit to our showroom s to see what's available compared to other used Audi dealers in NJ. Audis with low mileage sell fast so it's a good idea to check with us often while you're shopping for a car.
4. We often have pre-owned specials listed in our used inventory. If you're interested in doing business with used Audi dealers in NJ that value your time and budget, consider inquiring about current and upcoming incentives and special discounts when you get in touch with our sales team. See pre-owned featured vehicles in our used stock for the best deals around on used Audis.
5. Get the most for your trade-in when you partner with our dealership. We make appraising your trade-in vehicle a quick and easy process through our virtual platform. For assistance reach out to DCH Millburn Audi at 888-378-7609.
Don't take chances with your next vehicle- make it a pre-owned or certified pre-owned Audi and enjoy a superior driving experience. Everything you love most about driving an Audi is available at a more budget-friendly price when you purchase a used vehicle from our dealership. Stop by or shop online for greater convenience.