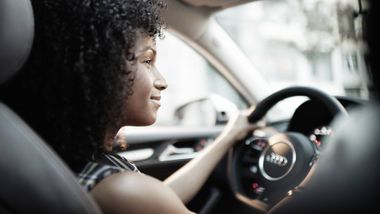 Audi AG is a German automobile manufacturer that is experienced in the designing, engineering, production, marketing and distribution of luxury vehicles. It is a member of the Volkswagen group. It took off from Ingolstadt, Bavaria, in Germany and so far is today produced in nine production facilities all over the world. It is today a leading innovative brand.
As a leading brand in the automobile industry, Audi takes customer satisfaction seriously, from  design down to distribution. 
DCH Millburn Audi is a proud dealer in Automobiles. It is located in Maplewood, New Jersey. We at DCH Millburn Audi continue the excellence, innovativeness, efficiency and quality of Audi. We are totally committed to quality and customer satisfaction. We strive to ensure that our numerous customers always continue to enjoy our services, and this is visible in the way and manner at which they throng our center, refusing to shop elsewhere. 
At DCH Millburn Audi, we offer on sale a wide variety of brand new and popular Audi cars, SUVs and Crossovers. These brands include the Audi A5, A4, A3, Q7 and others. 
We also deal in used Audi cars here in New Jersey. This is because we understand that due to financial constraints, most would be drivers will prefer used Audi brands. Hence, we offer you budget specific used Audi brands when you shop with us in New Jersey. We assure you of quality, as our used Audi models come with certification, leaving you with a peaceful mind and premium automobile experience. 
We don't just stop there, we also help our customers to acquire their new or used Audi vehicles by the help of a financial plan that fits their budget. You can get started on securing your dream Audi vehicle by visiting our online Audi finance application. 
We don't stop at helping you acquire your new or used Audi vehicles, we also help you keep your vehicle fit and running at their full potential for the years ahead. Our highly skilled Audi service technicians have an eye for detail and are very skilled, hence ensuring that you get a quality service. We also ensure the use of authentic parts in our services and maintenance. 
If you are looking for quality and innovative Audi technology, whether brand new or
used audi New Jersey
, do well to visit our Audi dealership in Maplewood, New Jersey and see genuine and innovative technology at its best. You will be awed by our great customer service and delivery and You will surely come back for more. We are located at 2211 Millburn Avenue in Maplewood, New Jersey. You can also go online and check out our inventory, schedule a test drive and investigate our financial packages available for you. You can also connect to us by dialing 888-504-6927 on your mobile. You sure will get a great deal for yourself, no matter what you are on the lookout for. Why not come see for yourself. We are expecting you soon. See you there