Used Audi in NJ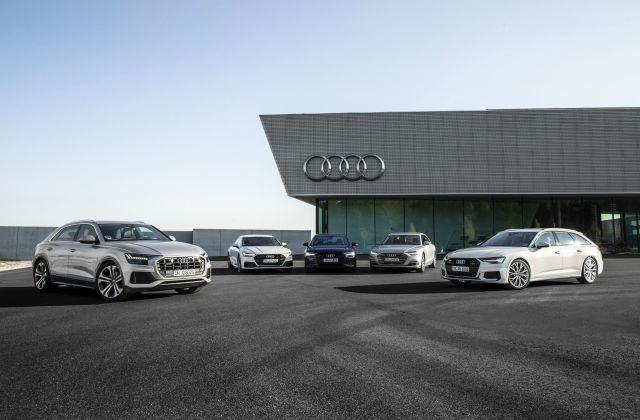 If you have been looking for the best Audi dealership in New Jersey, we have got some fantastic news for you. At DCH Millburn Audi, we provide a great selection of used cars, trucks, SUVs, and vans for every New Jersey driver, in addition to a large selection of new Audi vehicles.
Why Audi of DCH Millburn Shines Out?
There is no reason to overspend on the luxury automobile or SUV of your desire. When you come by, you get a lot of Audi lease specials (benefits) in New Jersey, including:
A friendly financial team will take you through the car-buying process,
Options for specialized warranty coverage to give you intense happiness,
A large inventory is offered with a variety of makes and models to meet your needs.
Our Best Used Audi Cars
1) Pre-Owned Vehicles:
We take pleasure in providing you with the vehicle you want, at the price you want, and with the finest level of customer service on all NJ Audi lease deals. Our used automobile lot in Livingston and Maplewood, NJ, which is filled with hundreds of budget-friendly models from a range of popular car companies, is attracting drivers from all over the area. We have a huge collection of used Audi vehicles, some of them are listed below, including the Audi A5 in NJ:
2018 Audi - A3 2.0 Tfsi Premium Plus Quattro AWD Sedan.
2018 Audi - A4 2.0 Tfsi Premium Plus Manual Quattro Sedan.
2018 Audi - A4 2.0 Tfsi Premium S Tronic Quattro A Sedan.
2019 Audi - A3 Premium 45 Tfsi Quattro Cabriolet
2019 Audi - A5 Premium Plus 45 Tfsi Quattro Coupe
2019 Audi - A6 Premium 55 Tfsi Quattro Sedan.
2020 Audi - A6 Premium Plus 45 Tfsi Quattro Sedan.
2020 Audi - A8 55 Tfsi Quattro Sedan.
We care about our customers, so we will go out of our way to assist you to find a used Audi A4, A6, Q3, Q5, or Q7 that matches your personality and lifestyle. These models' quality and features are comparable to the new model vehicles. When you browse based on your needs, you will be amazed at how many options are available to you. Stop by and see us in person once you have found the automobile of your dreams.
2) Audi Certified Pre-Owned Inventory:
Our Certified Pre-Owned Audi models provide a reliable vehicle selection, which is exactly as per your requirements if you're searching for a little more assurance of quality with your pre-owned purchase. These excellent used Audi cars come with outstanding Audi Certified Pre-Owned Limited Warranty Coverage and will offer you quality automobile experiences and peace of mind for years to come.
Our professional team ensures that you can choose the ideal vehicle for your lifestyle by matching your needs to the appropriate vehicle. With a Certified Pre-Owned Audi, you get the benefit of driving a vehicle that has many of the latest features, for instance, lower mileage & duration of the warranties, etc. A few of our offered CPO vehicles are following:
2018 Audi - A5 2.0 Tfsi Premium Plus Sportback.
2018 Audi - A4 2.0 Tfsi Premium Plus S Tronic Quat Sedan.
2018 Audi - A6 2.0 Tfsi Premium Plus Quattro AWD Sedan.
2018 Audi - Q7 3.0 Tfsi Premium Plus SUV.
2018 Audi S5 3.0 Tfsi Premium Plus Cabriolet.
2018 Audi S5 3.0 Tfsi Prestige Sportback.
Browse Our Pre-Owned Inventory
We deliver a superior customer experience, in addition to the glamour and performance of our models. Used car sales, certified pre-owned sales, service, and parts are all available at our top-rated authorized NJ Audi Dealership. Call us now for parts, service, or sales.