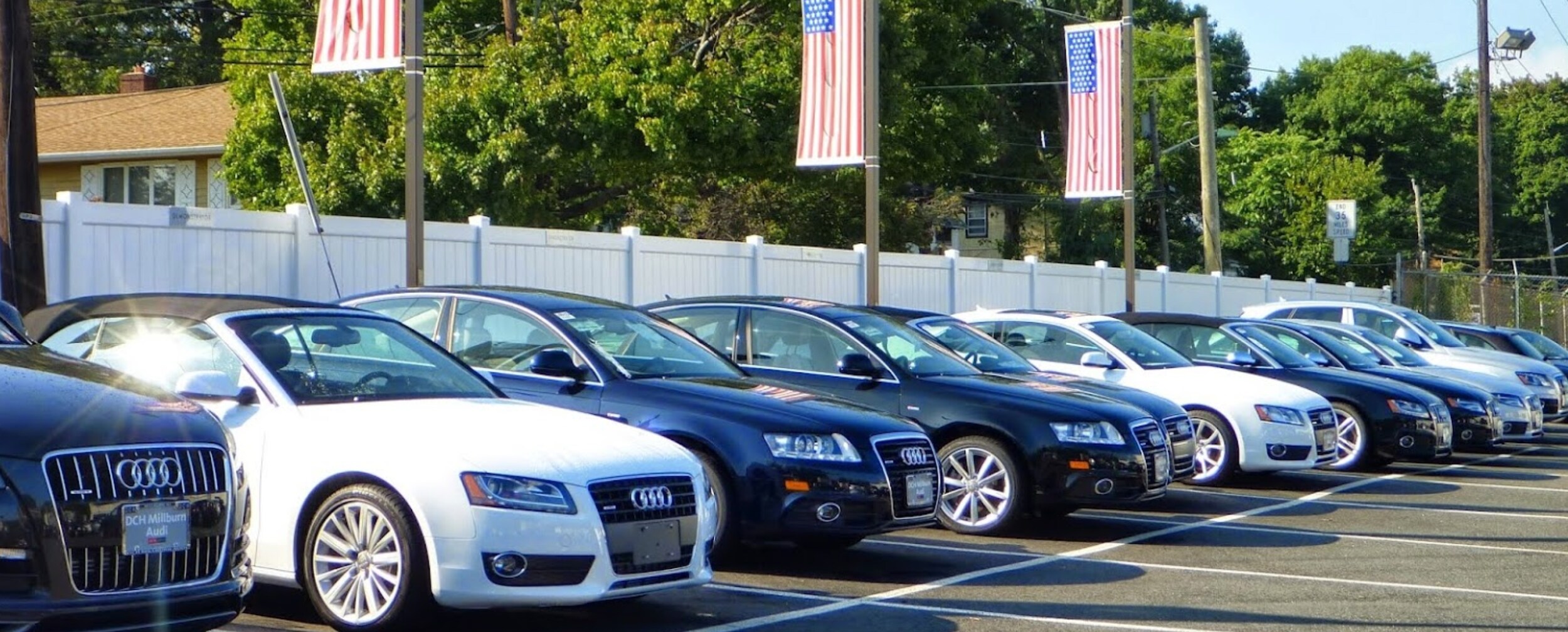 Why buy your next pre-owned vehicle from a used car dealer in NJ instead of a private seller? There are many reasons to consider DCH Millburn Audi when you're shopping for a used car or SUV. We can offer you a better customer experience and give you exceptional peace of mind that is absent when doing business with a stranger. No matter how good a used car looks in a listing, you really don't know what is hiding under the surface once it's been painted and detailed. When you buy from our used car dealer in NJ you'll have a warranty and our promise that your vehicle has been thoroughly inspected.
How To Find A Quality Used Vehicle: Pro Tips
1. Avoid private listings that can leave you with a lemon car and no recourse in court. Lemon laws rarely extend to a used vehicle purchase and when they do, they can take months to iron out in a court of law. To prove to a judge that you've purchased a lemon, you'll have to give the seller every opportunity to fix your vehicle, during which time, you'll be without wheels. You're protected from bumper to bumper when you buy from our Audi used dealer in NJ. Test drive one of our pre-owned vehicles today- we can bring your test drive right to your door.
2. Look for a warranty that will protect you in the event that your vehicle breaks down or experiences issues. All used cars and SUVS from DCH Millburn Audi come with a warranty that gives our drivers peace of mind. To explore the details of our pre-owned vehicle warranty, feel free to give our sales team a call at 888-378-7609.
3. Don't go by what the vehicle looks like on the surface. Ask your dealer if you can drive the car off-lot to have it inspected by an independent mechanic. Getting a second opinion is one of the best ways to reinforce the information provided by a used car dealer in NJ.
4. Stay within your budget, no matter what you find to the contrary. Once you start looking at used vehicles, there will be some that are outside of your budget; instead of entertaining the thought of spending more for a better vehicle, stick to your guns until you find something that matches your finances.
5. Look for a used dealer in NJ that can offer you financing on your next vehicle. Consider using your current vehicle as a trade-in to offset the down payment or part of the balance. You can get pre-approved instantly for an Audi in NJ today when you swing by DCH Millburn Audi. Fill out the form online or after picking out your next Audi.
We make it easy to find the ideal used Audi from among our inventory at DCH Millburn Audi. Whatever type of driving experience you have in mind, there's an Audi that perfectly matches your goals. Feel free to use our website's live chat feature to get in touch with us if you have any questions.